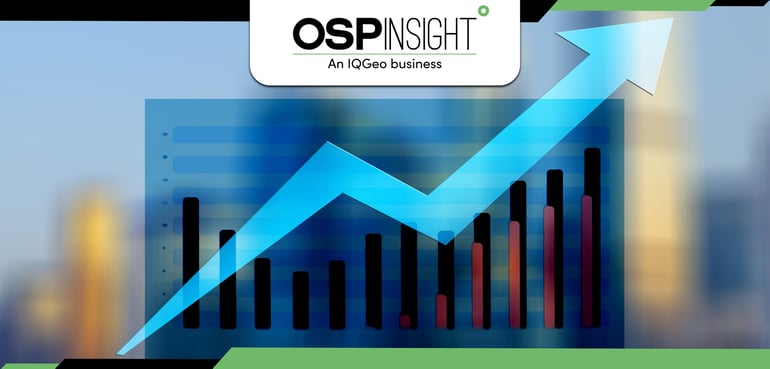 FTTH deployment has grown dramatically over the last decade.

This trend is only going to continue as internet use expands across the globe. Over the next ten years, millions of people all over the world will sign up for FTTH services.

Those with global operations need to monitor FTTH trends in order to identify where the biggest growth opportunity exists. Fortunately for U.S.-based developers, domestic FTTH deployment continues to increase as a result of government support and high-speed internet demand.



Asia Leading The World In FTTH Deployments
As of 2017, more than 225 million people subscribed to direct fiber broadband internet.
East Asian countries currently lead the pack in terms of absolute FTTH deployments. China is far and away the heaviest adopter of the technology. In 2018, FTTH penetration in the country increased by an alarming 26%, which represents 80% of total global growth. Overall, FTTH coverage in Chinese cities is close to 90%.
Japan is expected to roll out FTTH deployments at an 18% CAGR through 2027, the fastest adoption rate in the world. The country will represent nearly one-third of the total FTTH market value by 2027. In South Korea, nearly one-third of all homes subscribe to FTTH services.
Outside of Asia, Italy, France, New Zealand, and Brazil also experienced >10% FTTH deployment growth. Future Market Insights estimates that the global FTTH market will increase to $37 billion over the next eight years at a 14.4% CAGR.
To be crystal clear - that's big-time growth.
The U.S. makes up a meaningful proportion of this progress. At the end of 2018, more than 18 million homes in the U.S. had direct fiber broadband access. That is nearly 50% of all homes marketed to by FTTH providers.
Most deployments are carried out by big players, including Verizon, AT&T, and CenturyLink. However, smaller providers are actually distributing the technology more quickly.
So much of this growth is enabled by governments and corporations that recognize fiber's clear advantages over other "last mile" broadband connection materials. With 5G right around the corner and the Internet of Things space set to flood the market with billions of wireless sensors, FTTH will become increasingly relevant.
Happy Splicing!