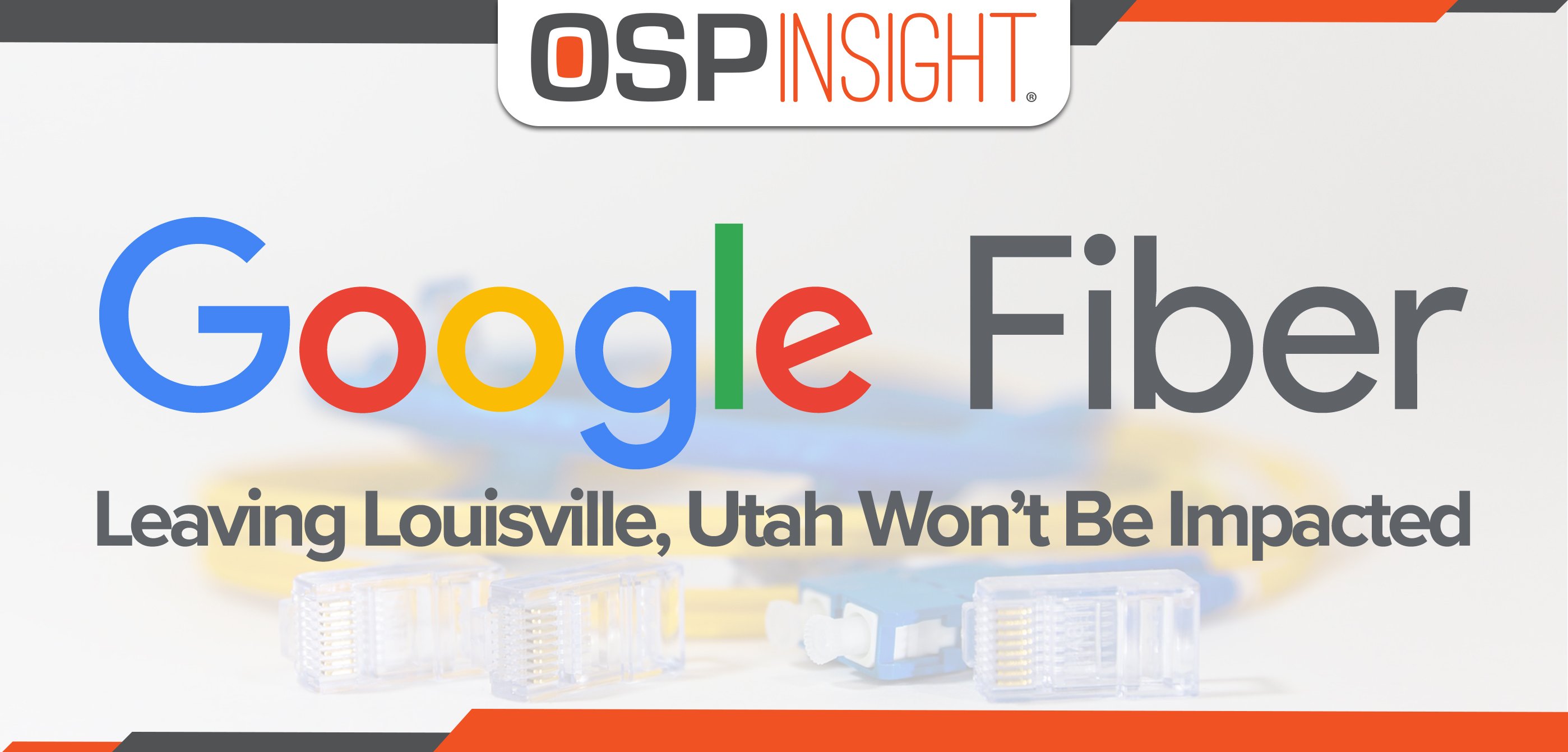 Google Fiber recently announced that it is leaving a partially built fiber network behind in Louisville, Kentucky. On April 15, the company will shut off fiber network service that originally began in October 2017 for good.
So what happened?
In Louisville, Google Fiber was using a new installation method which involved placing cable in shallow roadside trenches just a few inches below the surface of the ground. These "microtrenches" were covered with a sealant to secure fiber cable and protect it from damage.
Unfortunately, the sealant failed, leaving cables exposed in the market. Rather than rebuild and reseal the network, Google Fiber has decided to move on completely.
The company released a statement acknowledging the challenges and missteps in Louisville.- "Innovating means learning, and sometimes, unfortunately, you learn by failing."
This story hits close to home for us at OSPInsight.
With headquarters in North Salt Lake, Utah, we are in the heart of one of Google Fiber's first cities. And we know that the company uses a similar trenching and sealing method here. Naturally, the Louisville announcement had us wondering if our city would face the same fate.
Fortunately, a Google Fiber spokesperson has assured us that operations in the greater Salt Lake City and Provo areas will not be impacted. Phew!
That said, the Google Fiber rollout in Utah has been slower than originally anticipated. The company purchased iProvo, Provo's high-speed network, in 2013 but still has not reached several key neighborhoods, including ours.
Despite the sluggish rollout, Utah has received Google Fiber with open arms. Most consumers cite minimal disruption and unmatched service speeds. Google Fiber is working closely with city staff to test a revised shallow trenching method that puts cable underneath asphalt more than three to four times deeper than what was used in Louisville.
The new technique is still quick and avoids the potential risk of disrupting other utility lines. City engineers have vetted this type of shallow trenching for Utah and are comfortable with moving forward as planned.
We love what Google Fiber is doing and not just because they're getting closer to our neighborhood. We believe strongly in the future of fiber. It's the backbone of next-gen data services.
But fiber construction is hard work. It can be difficult to manage all of the costs and coordinate many different suppliers. Keeping clients happy and cables lit is no easy task.
We have built the tools to help. If you're interested in learning more, please reach out.
Until then, Happy Splicing!