We are excited to announce a new user license type called the Basic User. For more than 25 years we've sold two primary user license types: the Viewer and the Editor. The Basic User becomes the third end-user license type.
The essence of the Basic User is to supply a view into the Network Map and the basic theming, spatial analysis, and high-level reports. The Basic User is a subset of the Viewer User, where the Viewer user has access to all features and tools that do not make changes to the database records. Below is a summary of the features available to the Basic User, Viewer User, and Editor User to highlight the major differences.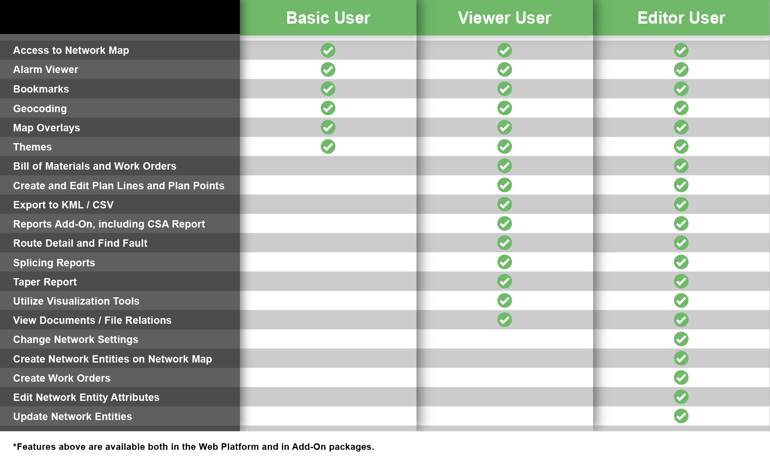 How do I get my hands on a Basic User license?
We've designed the Basic User to be a lower feature set so we can offer it at a lower price point. The Basic User is available today and if you are interested in learning more, please contact your Customer Success Manager for a demo and a quote.