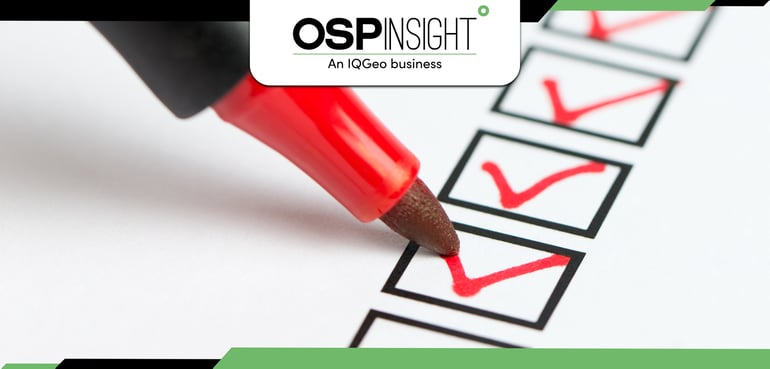 I've written recently about the Network Operator Maturity Model and the importance of fighting against fiber record entropy to achieve network operational excellence. Network operators find value in the implied action steps and goals the maturity model presents. Today, I'd like to introduce a tool for Network Operators to understand their position in the maturity model called the Network Readiness Assessment.
The Network Readiness Assessment is a 20-question multiple-choice questionnaire designed to analyze the strengths and weaknesses of your fiber records and network operations. The questions break down into the pillars of operational excellence.
Trusted Fiber Records
Outage Response Operations
Network Reporting Capabilities
Protecting Intellectual Property
Data-Driven Planning and Design
Mobile Connected Workforce
We take the answers you provide to the assessment and compile them into a readiness score. Your initial readiness score and the details of the assessment can serve as a baseline and diagnosis of the steps your organization can take to improve your fiber record processes.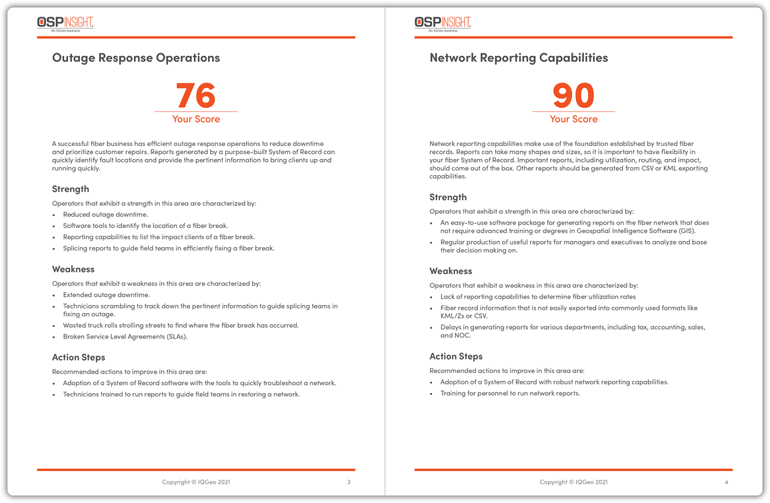 If you are interested, please use the link below to take the Network Readiness Assessment (20 questions, about 5 minutes).