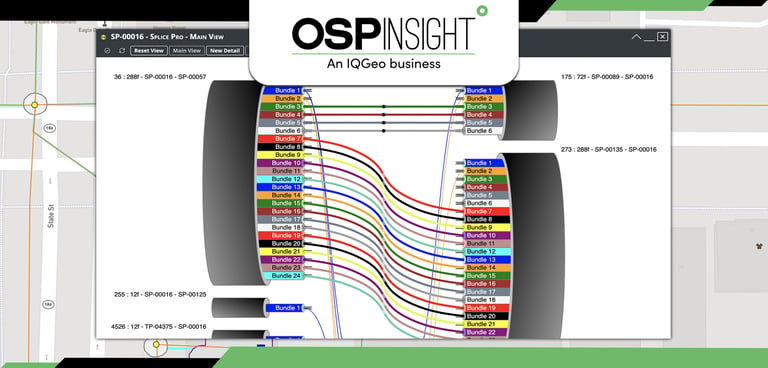 It has always been our mission to make OSPInsight the easiest-to-use fiber management platform on the market. We believe this is important not just because it makes individual tasks quicker and simpler for users, but we see it as very strategic to the success of our customers. Software that is easy to use is quickly and widely adopted, enabling rapid productivity gains across the organization and ultimately transforming the business. The release of our Visualization Tools Add-on is another excellent example of how our software is dramatically improving productivity and understanding in a way that has a positive direct impact on business operations.


What is the Visualization Tools Add-on?
The Visualization Tools Add-on provides a very intuitive visual interface that shows users the exact status of fiber cable connectivity. In addition to the existing schematics and tabular view into connectivity, the new interface provides a more intuitive, real-world-like view into splicing connectivity. There is no ambiguity or cross-referencing, so decisions can be made quickly and correctly the first time. This "patent pending" visual interface has already received great reviews from our beta users, and we are pleased to release the powerful new add-on to the entire customer community.


What is included?
The initial launch of the Visualization Tools Add-on includes our popular Splice Pro interface. The Splice Pro includes numerous functions that increase the productivity of fiber engineers and field crews.
Connect fibers and buffer tubes.

Manage groups of splicing records in Detail views.

Visualize the connectivity of multiple cables.

Interface to move cables and splicing around.

Connect splitters.

Define splice types.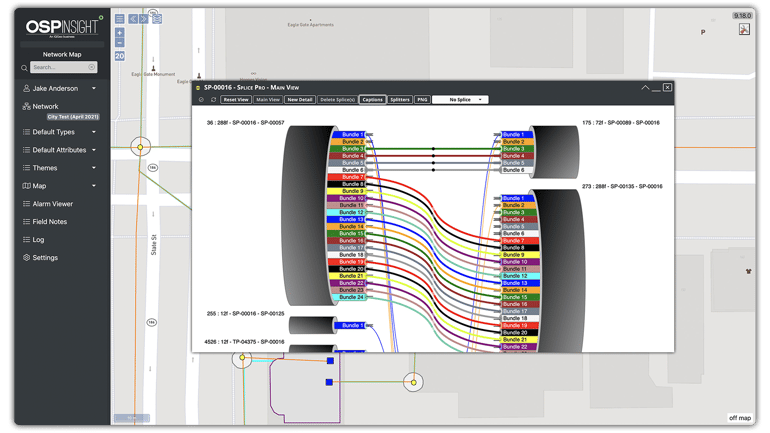 We will continue to enhance the Visualization Tool Add-on over time and welcome feedback from our customer community. With a clear focus on our ease-of-use mission, we have already started development on two additional tools. Both tools will provide enhanced visualization to optimize fiber cable patching and duct capacity management. We anticipate releasing these new tools sometime later this year.


How do I get access?
The Visualization Tools Add-on is available within the OSPInsight Web platform. If you are a current OSPInsight customer, please contact your Customer Success Manager for pricing details. If you are investigating OSPInsight, please chat with your Solutions Engineer to schedule a demo and include the Add-on in your OSPInsight Web setup.

If you are interested in seeing a demonstration of the OSPInsight Web, or any of the available Add-ons, please contact our sales team at sales@ospinsight.com.