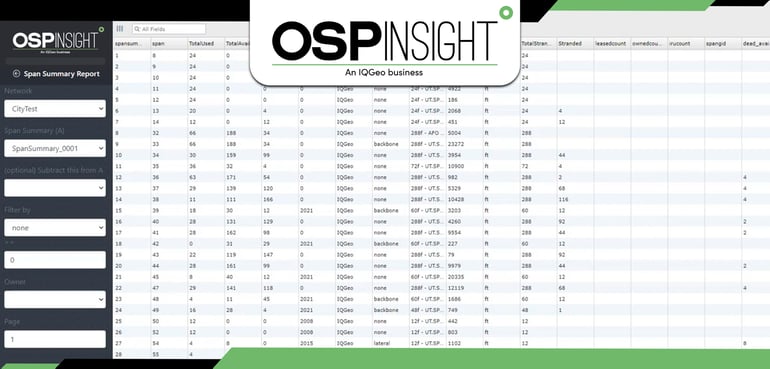 Every day we meet customers who have their data in multiple data storage locations. Many use spreadsheets to track connectivity and Visio or CAD to map cable routes.
Productivity is lost with data dispersed in an unusable way. A network engineer will need hours or even days to trace a route. More employees are needed to keep dispersed data up to date.
Planning and designing a network without reliable data leads to lower value investments. Engineers miss finding optimal build paths or even building when it's not necessary. After adopting a better way, one of our customers found they had 200 strands of fiber they thought were used, but weren't.
Without a clear view of their data, operators become beholden to contractors to discover the most accurate data about their network. Contractors know what is in the ground because they put it there. Before adopting a better way, a customer of ours couldn't leave their main contractor because of the contractor's knowledge of their network. Contractors can negotiate better agreements for future work. They hold the power. They hold the data.
There is a better way. Fiber Network Management Systems (FNMS) use the latest in GIS technology and relational data storage to shift the knowledge of the network back to the network owner and operator. An FNMS consolidates the myriad data stores to a single source of truth for your network.
An FNMS establishes a new process for owning your data. Network engineers oversee the work and have intimate knowledge of everything in the network. Contractors lose power as they are no longer the sole holders of the data. Engineers have better data to optimize their network.
Increase fiber utilization, trace routes in seconds, and plan better networks with an FNMS.
If you are interested in learning more about FNMS and seeing one in action, click here to Watch a Free Demo.