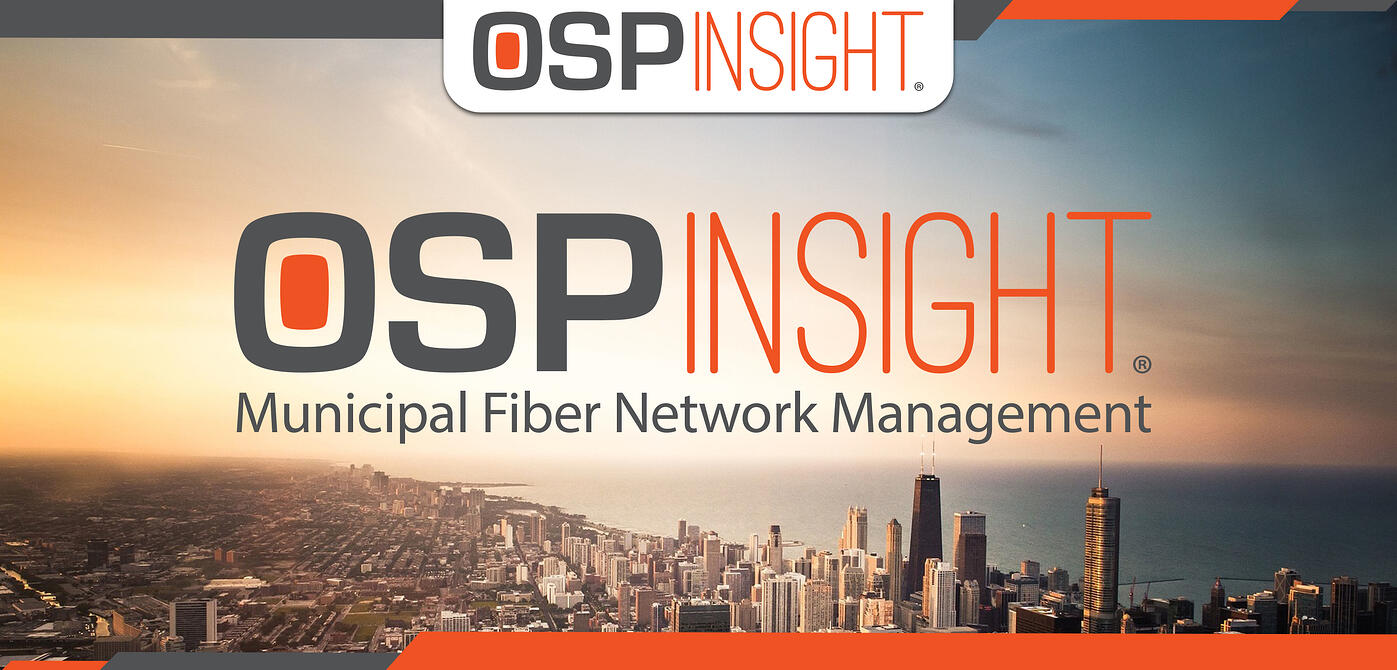 Managing a municipal fiber network well requires powerful tools, real-time information, and sophisticated reporting capabilities. Without these elements, it can be very hard to run a profitable network that serves residents and businesses better than private ISPs can.
Thanks to fiber network management platforms, like OSPInsight, communities of all sizes can operate municipal fiber networks with ease. From maintaining thorough documentation to troubleshooting issues, OSPInsight is built to support every operator need.
With OSPInsight, Municipal Fiber Network Management is Simple
As with any telecommunication network, having the right tools to plan, design, and evaluate network performance is critical. Because key government personnel and communities can change often, maintaining clear documentation is crucial.
Additionally, municipal networks may involve the participation of many service providers. As an operator, you need a real-time view of where all of your fiber cables are installed, which companies are leasing them, and which clients are receiving services through them.
In areas that have historically been underserved, new cables and routes need to be installed rapidly. Growth planning must be efficient and rooted in quality data. Without an effective fiber management platform, recording and using the right information for network development can be challenging.
With OSPInsight's fiber network management software, operators are empowered to help municipalities deliver high-speed, public internet services over the long term. Our platform comes with operations and network analysis solutions that help you stay on top of your network's performance.
Using tools, such as the Route Detail or Route Schematic tools, you can track all of the information you need about your network's cables down to the individual fiber strand. Keep records on the location, use, and status of every single cable in your municipal network with digital spreadsheets and user-friendly mapping interfaces. Send your field technicians out with up-to-date intel so that they can address connectivity issues quickly.
We also have many reports available to help operators analyze network performance. Use our Impact Report to see how splice point changes affect end users or the Network Statistics Report to track database objects over time. With the Route Lengths Report, calculate fiber lengths for tax and accounting purposes. Or, use the Fiber Capacity Report to see how much open capacity exists across the entire network.
OSPInsight: Building A Fiber Network Management Legacy
For 25 years, we have supported operators in managing every type of fiber network. With our platform, you can track every relevant metric and maintain control over your municipal network as it evolves over time.
To learn more about our full suite of fiber management tools, contact our team today.
#HappySplicing