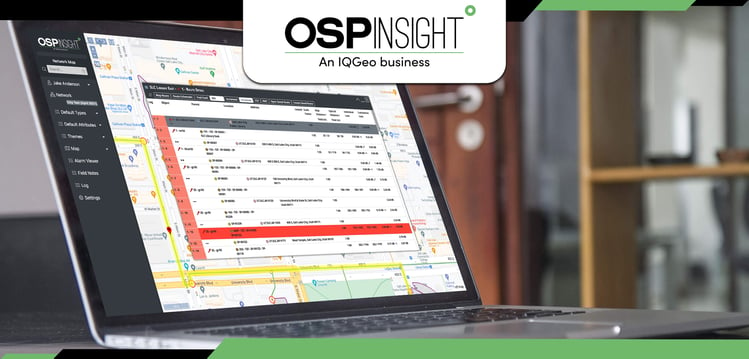 Effective network design and installation are extremely important to the overall success of fiber development projects. However, managing networks on a day-to-day basis requires a different set of skills and resources.
Even with adequate redundancy and high-quality components, it is easy to lose sight of how well a network is performing, especially while it's growing. Keeping track of every fiber, end user, and route can be overwhelming.

Fortunately, OSPInsight makes fiber network management easy. Our software-based solution is built to help you optimize your network's performance over the long term and minimize downtime for end users.

We provide network operators with tools and resources to help them understand every facet of their networks, from cable utilization to route lengths and more. Easily find faults, plan splices, and build route schematics for field technicians within our intuitive platform. Analyze performance down to the individual fiber strand and produce insightful reports for key stakeholders.

For those who are just getting started, OSPInsight is also configured to support network design and planning. Estimate costs, create work orders, coordinate field teams, and design new segments, all within our powerful solution. OSPInsight is GIS agnostic, mobile ready, and integrates seamlessly with your CRM, OSS, and other applications.

Watch a free demo of OSPInsight today and learn how we can help you design, plan, and manage your next fiber network.