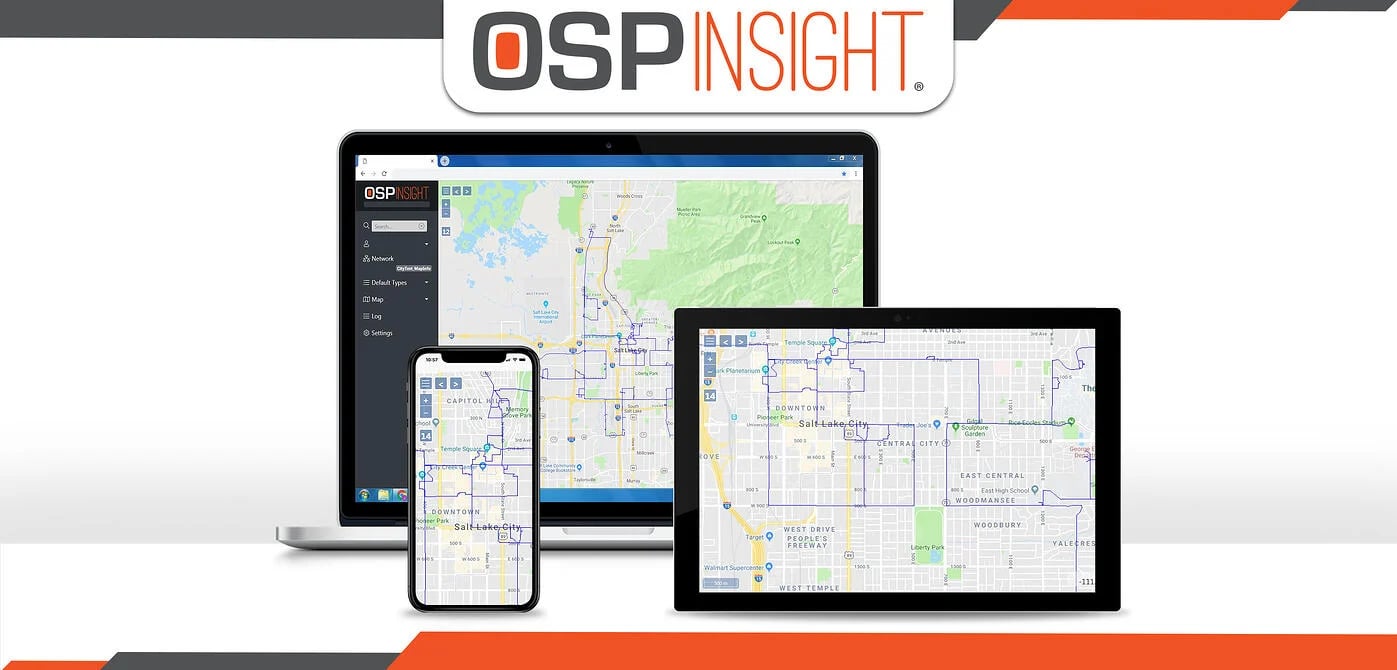 OSPInsight International Inc. is pleased to announce the release of OSPInsight Web 9—The Future of Fiber Management. For fiber network operators, OSPInsight Web 9 provides the tools and workflows necessary to know and understand a fiber network, troubleshoot fiber breaks, and analyze excess capacity to ensure a profitable outside plant.
OSPInsight has developed fiber management tools for 25 years, helping thousands of customers. As the latest evolution, OSPInsight Web 9 is a web based platform designed to take fiber management to the next level.
Designed with usability, scalability and mobility as the top priorities, OSPInsight Web 9 boasts many fiber management features:
Find Fault, Route Details, and Taper Report
Add, edit and delete network objects.
Comprehensive Search Tool
Splice, Terminate, and Patch
Insert Splices and Slack Loops on Existing Cables
Insert Access Points on Existing Ductbank
Move and Follow Splice Points, Slack Points, and Termination Points
Drag and Drop Cable Span End Points
OSPInsight Report Results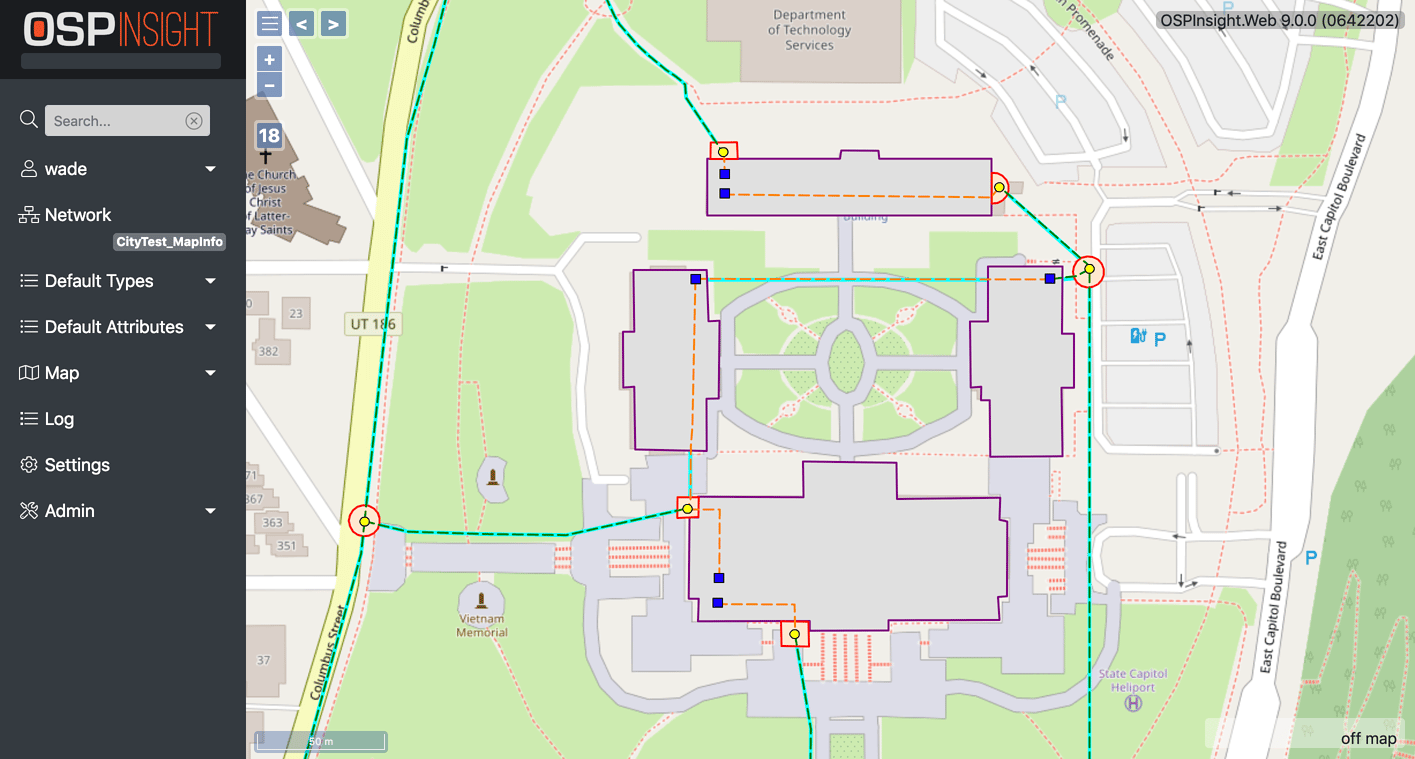 The user interface is simple and intuitive. You'll be shocked with the speed! We've used the latest web and SQL Server database technologies, to give you:
Faster spatial object rendering
Ultra-fast object selections
Support for both MapInfo and ESRI database formats
Interactivity with OSPInsight Edit for MapInfo and OSPInsight Edit for ArcMap
Scale, including any sized network from a campus to a continent and beyond.
This is the first release of a new cadence for OSPInsight. We're evolving our technology to meet the mobile needs of our customers.
On April 4th, we gave a presentation of OSPInsight Web 9, to access a recording of the webinar please follow the instructions below:
Step 1: Go to https://training.ospinsight.com
Step 2: Sign in to your Training Account**
Step 3: Click on the "Presentations" category
Step 4: Click on the "OSPInsight Web 9 Webinar" video
**If you haven't created a Training Account please reach out to Clark Stevenson (clark.stevenson@advancefiber.com) to request access to our Training Library. Please provide me with your first and last name, work email address, and company so that I can get you added quickly.
If you would like to reach out to the company, you can do so with the following contact information:
sales@ospinsight.com
+1-801-936-0970