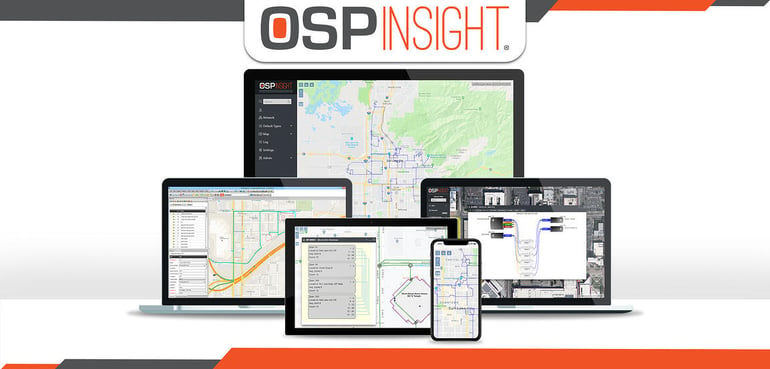 There are over 300 million internet users in America.
Every single one of them wants high-speed, reliable, and secure access to the web. Keeping up with this demand means laying down hundreds of miles of new cable, an expensive endeavor riddled with regulatory oversight and challenging logistics.
In a competitive field with a demanding customer base, you need a platform to help you manage your fiber optic network and outperform your competitors.
You need OSPInsight.
Introducing OSPInsight
OSPInsight helps outside plant engineers manage their fiber optic networks through a comprehensive suite of software and services. OSPInsight is known as fiber management software, and enables users to design, maintain, analyze, and build their fiber optic networks with powerful, user-friendly applications.
Clients can also track physical changes to the network and run reports in order to better understand overall network performance, including fiber utilization. Once up-and-running, OSPInsight empowers managers with the information and support they need to effectively monitor their network.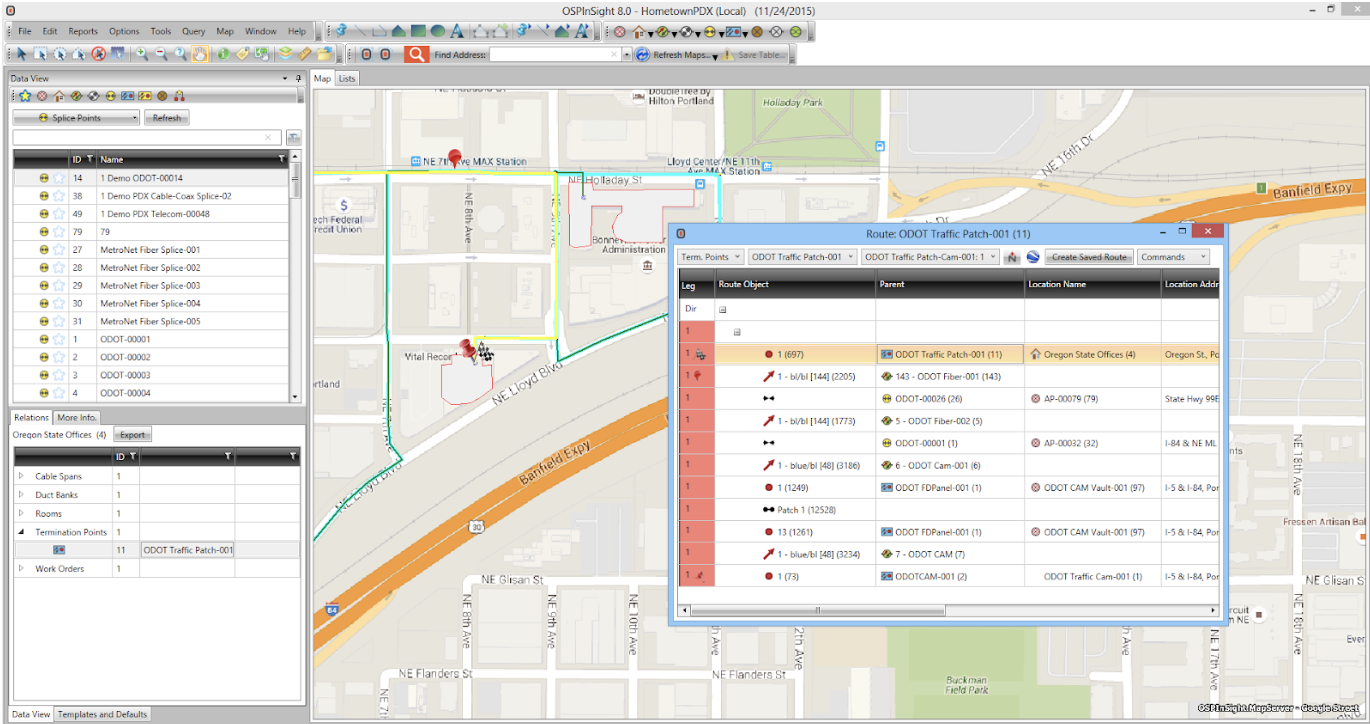 Additionally, the company provides professional data and support services. Should customers need education on how to optimize a certain function or tool, OSPInsight will provide trainings to ensure they are making the most of their investment.
Whether wiring a local community or larger geographic region, OSPInsight is the partner that telecoms, CATVs, ISPs, cities, municipalities, DOTs, campuses, etc. need in order to successfully design and build high-performing fiber optic networks.
Built By Industry Veterans
OSPInsight was born in 1996 out of Advance Fiber Optics, a Salt Lake City based company that specializes in fiber optic splicing and testing. After a few years in the field, founders Randy Anderson and Clay Arnell realized that the industry needed a much better solution for documenting fiber optic networks. Thus, OSPInsight began.
More than 20 years later, OSPInsight fulfills a vital need for companies seeking a digital solution for fiber optic network management. To date, millions of miles of fiber optic strands all over the world have been documented using the platform.
Get Started With OSPInsight Today
Despite the rapid growth in global internet usage, the telecommunications industry has struggled to solve for costly operations and complex logistics. The need for a digital solution that can support every element of fiber optic network management has grown increasingly clear. With OSPInsight, clients see cost savings, improved network performance, and increased control over their most valuable asset, the fiber.
OSPInsight's software and services are an investment worth making. Watch a free demo here to learn more about the company and its products.