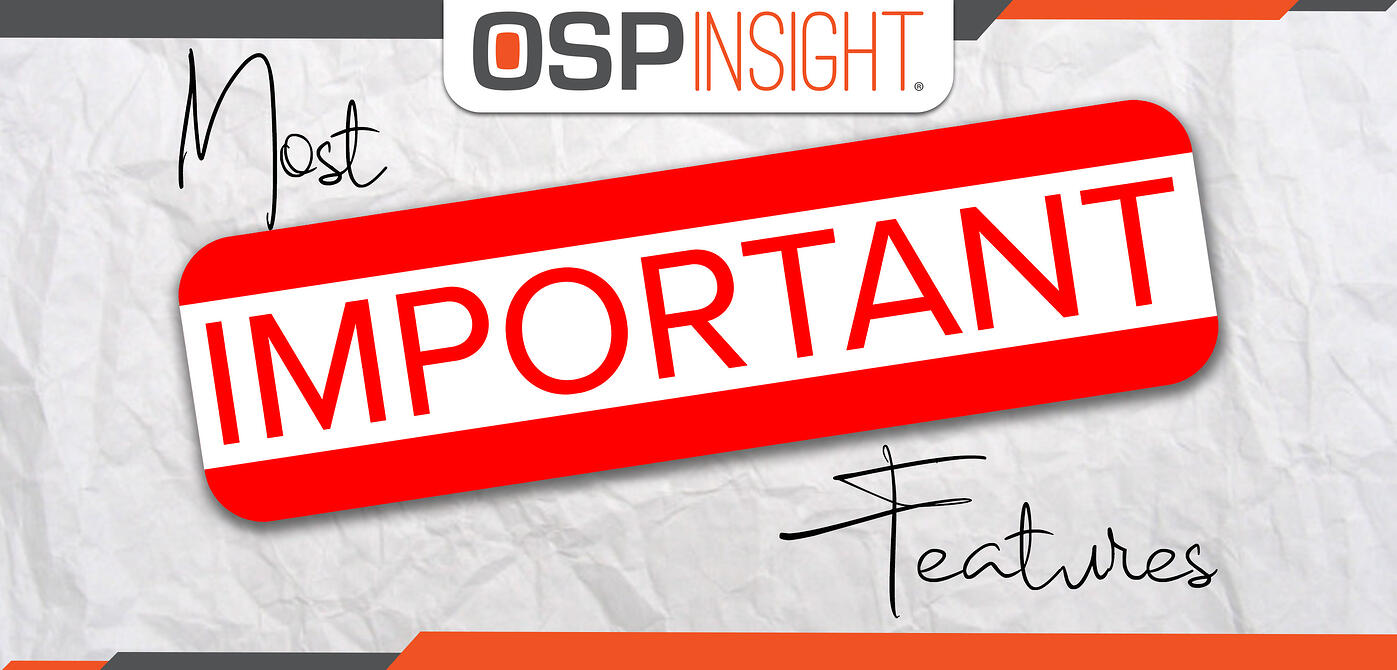 When it comes to managing your fiber optic networks, OSPInsight offers one of the most user-friendly and intuitive solutions in the industry. Although feature rich, OSPInsight's software is easy to learn and aligns perfectly with the real-world processes of building fiber networks. In this article, we're going to highlight a couple key features that make OSPInsight such an effective tool for managing your fiber optic networks.
Built For The Real World
"This is the exact process I go through when I build my own fiber networks"
One thing that separates OSPInsight from other software programs is that OSPInsight's technologies are built to integrate and align seamlessly with the actual processes of building fiber networks.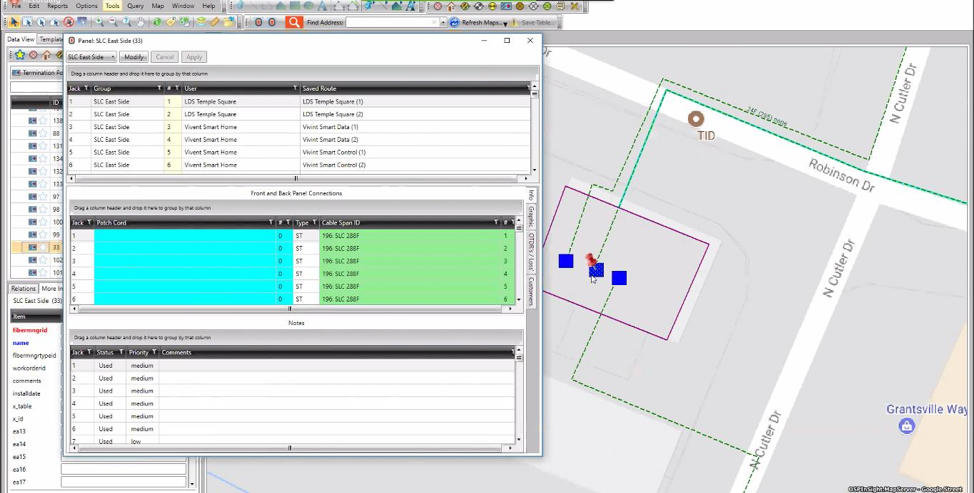 The fiber termination panels (shown above) will allow you to identify connectivity at the port level for operations maintenance and leverage that data for planning and design.
To demonstrate this, our lead sales engineer Seth Straayer once talked with a fortune 500 executive with over 30 years of experience in the fiber optic industry.
The executive was having trouble grasping the concept of OSPInsight, but once Seth walked him through the building process and showed him exactly how he added data into the software, he had an "aha" moment by saying "this is the exact process I go through when I build my own fiber networks", and has been sold ever since.
Map-Based With GIS Integration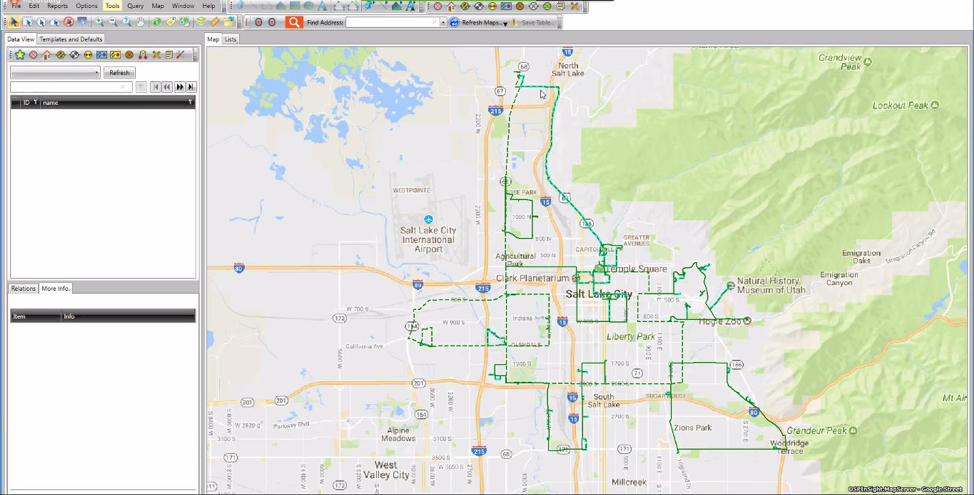 OSPInsight's key feature is that it is completely map-based and integrates holistically with GIS (also known as a Geographic Information System).
OSPInsight allows companies to get a bird's eye view of their entire fiber optic project, giving them the power to find previously hidden relationships, trends, problems, and to see how each piece interacts with the larger whole.
Easy To Learn
OSPInsight reduces the learning curve for people new to fiber networks by allowing them to interact with connectivity and see how each fiber element affects the rest of the network. Allowing them to grasp difficult relationships with ease.
The ease-of-use begins with OSPInsight's video training library which includes 10 simple training videos covering every aspect of the software. With the training videos by your side, you can learn at a pace that's comfortable for you and implement the information you're being taught on the spot.
Once accustomed to the software, you'll be able to document, design, and manage existing plant information within your own fiber optic network, as well as run test-type simulations and see what affects the changes you make will have on your network in the future.
View Data On A Map Or In A Report
Each element in your fiber optic network is laid out both on a map and in a corresponding report. This means you can edit elements on the map and see the consequences it will have on the rest of your network in data form.
This feature is extremely helpful for companies who want to add data quickly and see the immediate effects of their decisions in an easily shareable, report-based format.
OSPInsight's software will provide you with top-of-the-line fiber optic solutions in an extremely clean and user-friendly fashion. With route information and connectivity information so readily available, you can be sure OSPInsight will save you time, money, and headaches from dealing with complex logistics.
To learn more about the OSPInsight software, you can schedule a demo here.