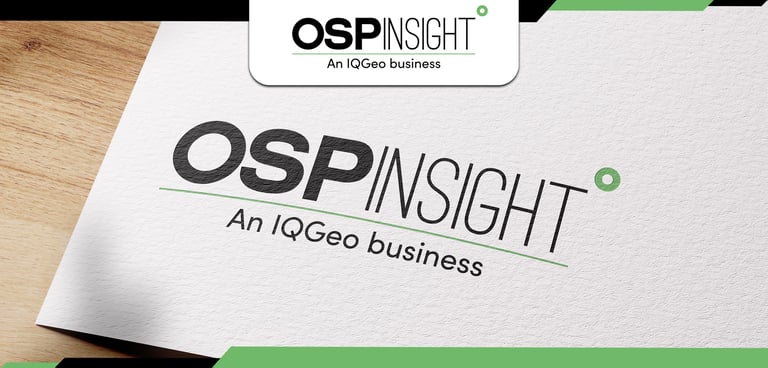 My father started OSPInsight in a splicing van in 1993. Trained at a defense contractor, he was committed to creating and providing exquisite splicing documentation. Entering the telecom industry, he differentiated himself as a splicing contractor by providing digital splicing documentation years before this was mainstream. These early records eventually developed into OSPInsight, an industry-leading fiber management software platform.
The OSPInsight team has developed and supported dozens of products over the years. These have included tools to maintain better records, estimate construction costs, monitor alarms, and many more. Our latest product, OSPInsight Web 9, encapsulates all this experience into our flagship fiber management solution that captures industry best practices of fiber record management. We released this product over two years ago and have been very happy with the reception we've received from our users. In fact, the Web 9 product has the highest levels of satisfaction ever reported for any of our products. We love the overwhelmingly positive feedback we continue to receive on our product roadmap, and we are more committed than ever to deliver the best product experience in the market.

As we move into 2021 we are entering a new phase in the evolution of our brand and dropping the version number. OSPInsight Web 9 is being renamed OSPInsight Web.

Our intent with OSPInsight Web is to provide a product that works across the diverse customer base we serve. To that end, we have begun selling a set of Add-ons designed to improve and expand new workflows within OSPInsight. We decided to price these Add-ons separately to keep the base price of OSPInsight Web Platform affordable for smaller fiber operators in the market. As a small company ourselves, supporting growing businesses remains close to our hearts.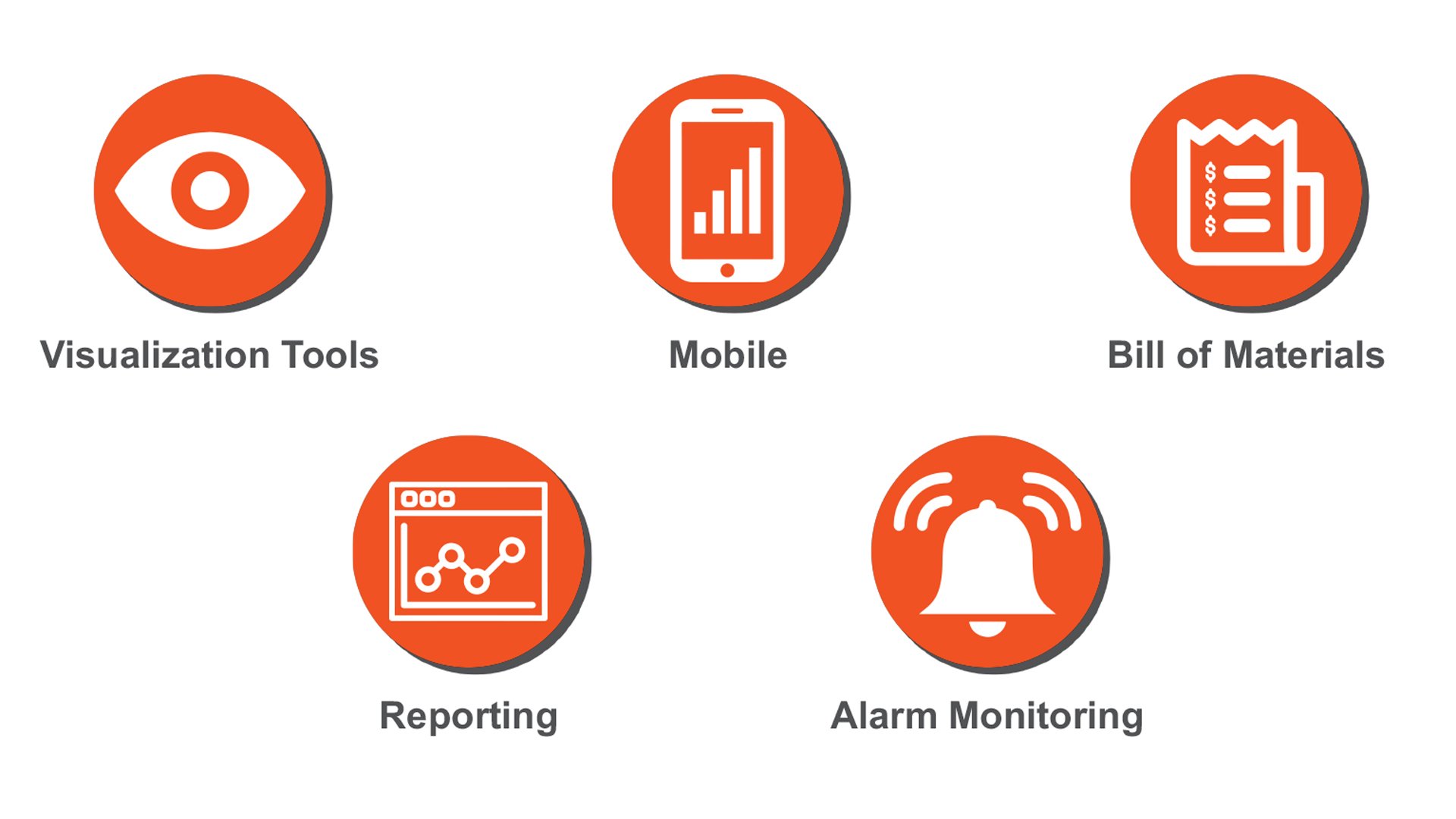 Mobile Add-on – Provides access to 5 mobile users to view elements from OSPInsight Web Platform on a mobile device and make redlines and field note edits that can be shared immediately with office teams and other stakeholders.

Visualization Tools Add-on - Provides access to all advanced visualization features for all licensed users, including our innovative Splice Pro interface. We anticipate releasing future visualization tool products later this year.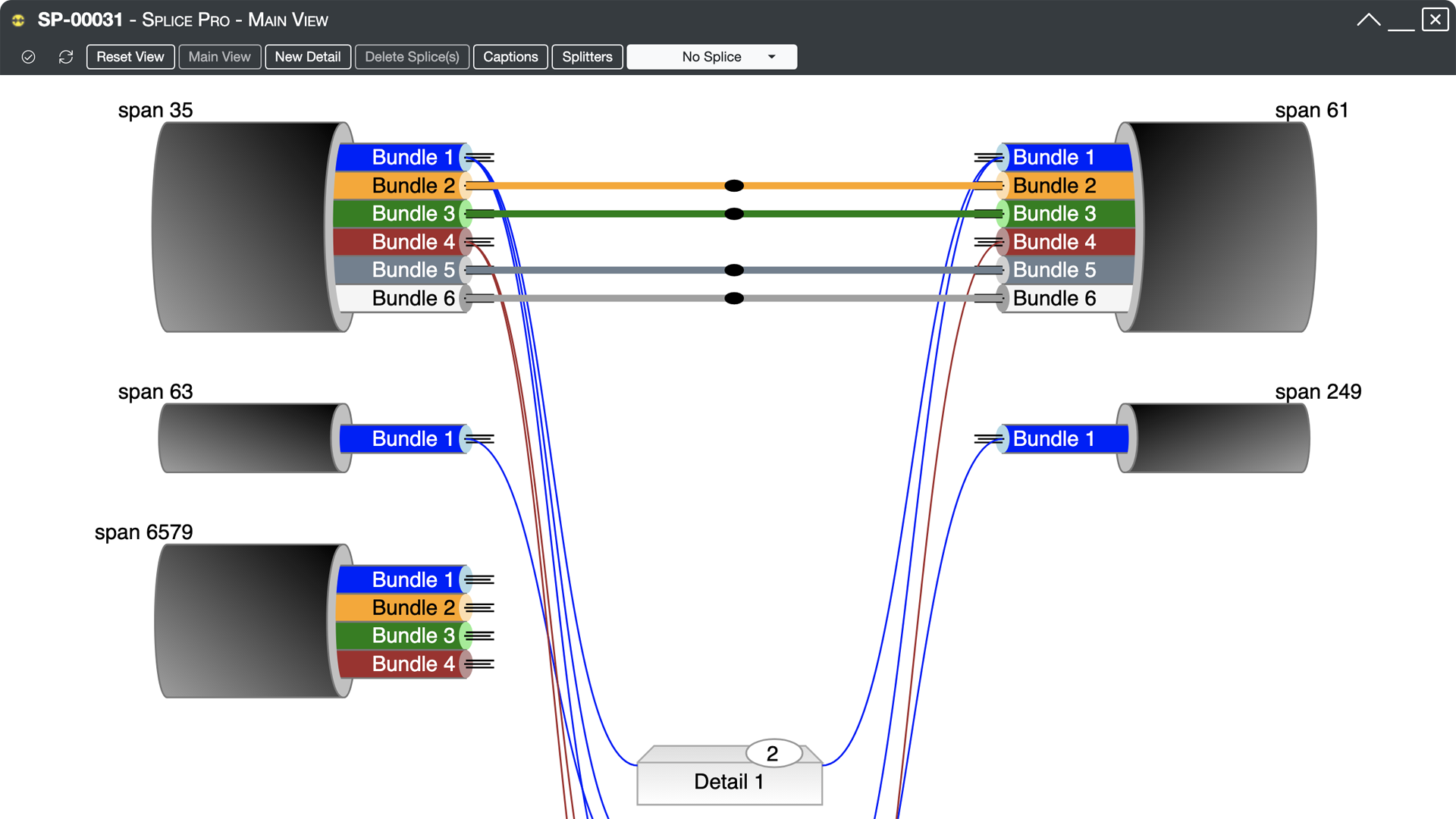 Bill of Materials Add-on - Provides Editor users with the ability to estimate costs for work orders, generate a bill-of-materials and labor task lists, as well as manage price lists. Many of these features are available in beta with more enhancements coming later this year.

Reports Add-on - Provides view access to all Edit and View users to any pre-configured or customized reports, including integrity reports and a desktop admin tool to customize and schedule reports. Many of these features are available in beta with more being complete later this year.

Alarm Monitoring Add-on - Provides access to all licensed users to advanced alarm monitoring features. This will work with remote fiber test systems sold separately by equipment partners. The full set of features is planned for release later this year.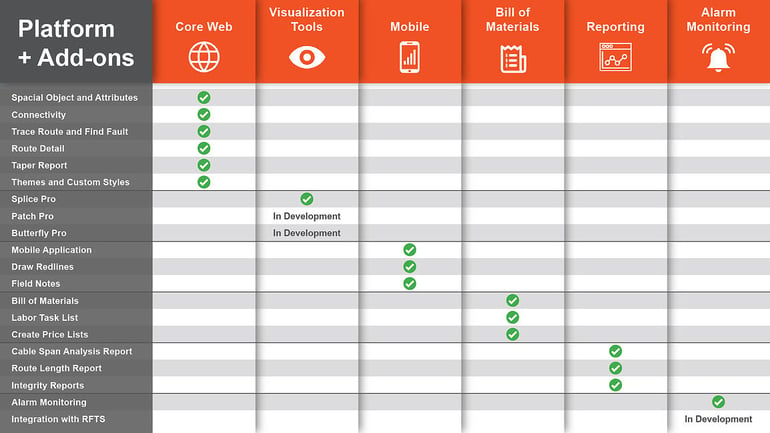 Our goal is to put the industry-leading capabilities of OSPInsight Web at the core of the fiber network management requirements of our customers by delivering a powerful platform with workflow-based Add-ons for specific operational use-cases. With this strategy, we hope to support both the short-term tactical and long-term strategic business objectives of our customer community.

If you are interested in seeing a demonstration of the OSPInsight Web, or any of the available Add-ons, please contact our sales team at sales@ospinsight.com.