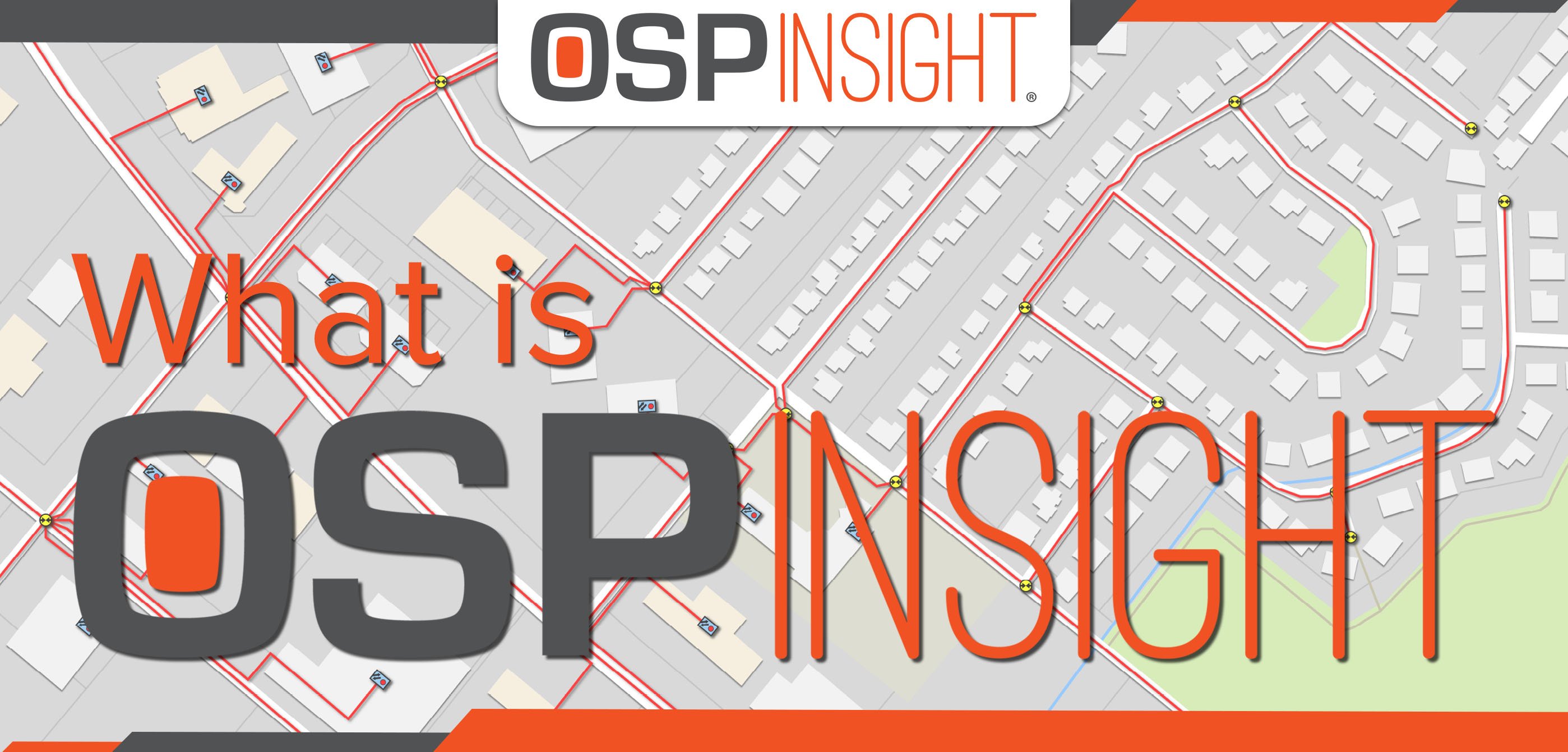 Twenty years ago, the only way to document fiber optic networks was by putting pencil to paper. But In 1996, OSPInsight championed an industry-wide shift that transformed an antiquated process into a software driven database.
OSPInsight, a fiber management software solution, full of tools, helps you consolidate and simplify all aspects of your fiber network business such as sales and marketing, accounting, management, planning and design, procurement, network maintenance, and legal.
Whether you're a small company supporting a developing fiber optic network, or an enterprise supporting hundreds of users maintaining a global fiber optic network, OSPInsight's fiber management suite of tools has everything you need for a completely integrated fiber optic management system.
Here are a few of the tools that help OSPInsight's clients simplify their fiber optic management processes:
OSPInsight Edit
OSPInsight Edit is the foundational application where the majority of data entry and graphical mapping occurs. Compatible with both ESRI ArcMap and MapInfo Professional, OSPInsight Edit allows you to successfully manage your network assets now and into the future. Perfect for companies that want accurate documentation and visualization of their assets, ensuring nothing gets lost or unidentified
OSPInsight Edit allows you to document your network with exactness while you're building it, easily modify updates as new additions are made, and design and plan future builds. One of the most comprehensive fiber optic management tools available, OSPInsight Edit transforms complex data points and logistics into easily manageable, visual information.
OSPInsight Web
OSPInsight Web is a read-only application for customers who want to distribute their network data, maps, inventories, schematics and reports anywhere anytime. With the wealth of information contained within the OSPInsight database, it is essential that access be given to all qualified personnel who need to interact with the network in one way or another. These are people who maintain the network to assure service level agreements are met or exceeded, plan additions to the network or alterations to existing network infrastructure, and work tirelessly to satisfy current clients and sell to new prospects.
OSPInsight Web consolidates your data into an easily shareable and digestible context that can be quickly understood and analyzed.
OSPInsight Reports
OSPInsight Reports is an add-on product to OSPInsight Edit and is perfect for companies that want to make better sense of their network data. Creating the valuable reports that you need to run your network, OSPInsight Reports ensures that administrators can distribute tailored reports to all areas of an enterprise, getting all of the stakeholders on the same page with an extremely simple interface guaranteed to have you up and running quickly.
OSPInsight Reports gives you the ability to examine capacity by using a chart or map, view the quantity of data in the database and how it's changed over time, track each fiber individually and see if it's leased and who it's leased to, and view other reports such as construction, investor relations,, and tax accounting reports.
OSPInsight Integrity
OSPInsight Integrity, another add-on product to OSPInsight Edit, allows companies with large projects to keep a keen eye on any issues that may come up during the installation and maintenance processes. OSPInsight integrity tests all aspects of the database to search for issues that could compromise the validity of information. Because your network is continually evolving, problems within the database can arise. When issues are detected, OSPInsight Integrity provides tools that can repair those issues or points the user in the right direction to make the necessary repairs manually. OSPInsight Integrity will give you peace of mind knowing any informational errors are accounted for and corrected when needed most.
OSPInsight's fiber management suite of tools consolidates the fiber optic management process into one simple, user-friendly platform. Saving you time and money by tracking, organizing, and structuring your data in a way that's easily accessible.
If you'd like to learn more about OSPInsight's fiber management solutions, you can request a free demo here.