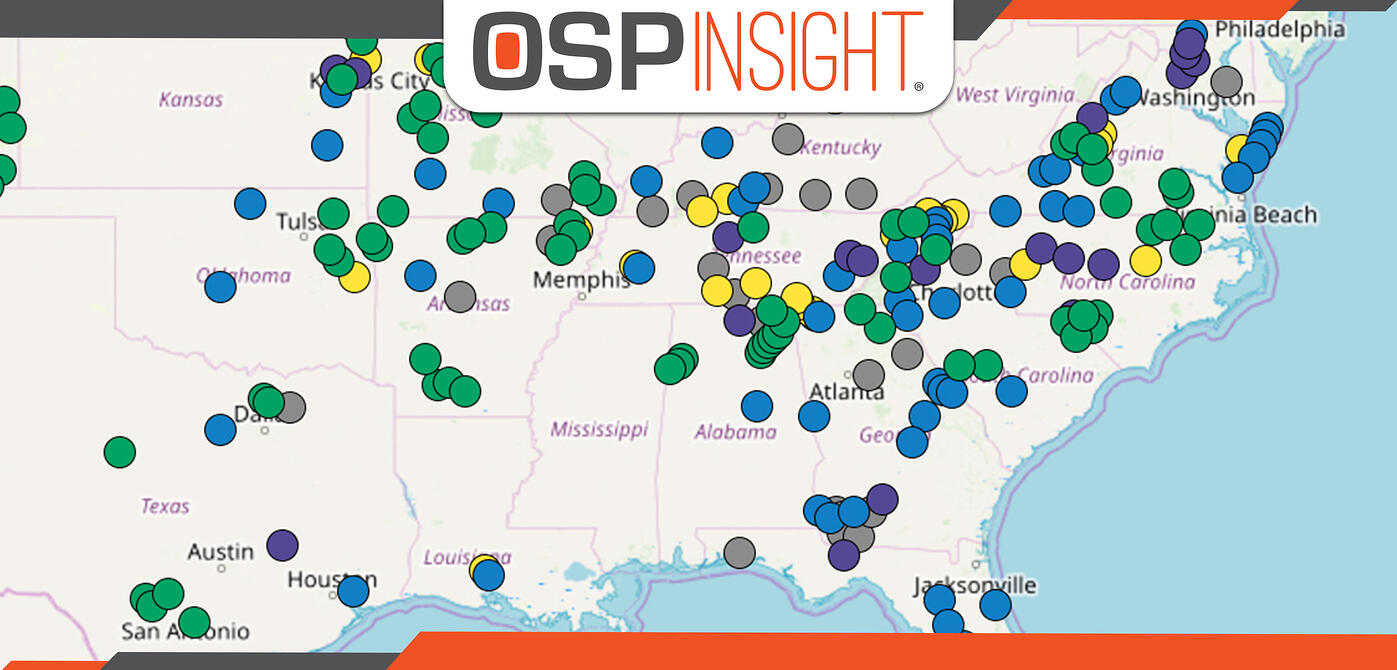 There are many communities throughout the country and internationally that successfully operate municipal fiber networks. Today, there are more than 500 communities across the U.S. that have taken the plunge and moved away from the traditional broadband model.
Rather than rely on private ISPs, these communities have invested in their own telecommunications infrastructure and are now responsible for the management and maintenance of their own fiber networks.
In this article, we highlight several leading municipal network examples that have helped shape and inspire how others approach their own projects.
U.S. Municipal Fiber Network Successes
For nearly 10 years, Chattanooga, Tennessee has served as a powerful example that highlights how smaller cities can benefit from building their own fiber networks.
Chattanooga, or "Gig City," launched its municipal network in 2010, which helped bring about major technological innovation and economic development in the area. Residents are able to purchase high-speed internet services from the city's Electric Power Board.
Broadband costs are $58 per month for 300 Mbps or $68 per month for 1,000 Mbps. The city paid for its network through a $111M federal grant and $169M loan. Today, Chattanooga is a thriving and vibrant hub, enabled by its high-speed network.
Longmont, Colorado launched its municipal network, Nextlight, in 2014, and became the first gigabit city in the state. Since then, 93 other municipalities across Colorado have taken steps in a similar direction by opting out of state laws that restrict communities from investing in their own public telecom infrastructure.
In 2014, city leaders hoped for a modest 37% adoption rate. After five years, over 50% of the city's residents have signed up for broadband through Nextlight. Standard services are available for $69.95 per month or $59.95 for those who have subscribed to Nextlight for more than one year. Access to the network is provided by LPC, Longmont's electric and internet services organization.
In Sandy, Oregon, 10,000 residents have access to a high-speed municipal network, SandyNet, which delivers services for only $40 per month for 100Mbps service. Residents can upgrade and pay $60 per month for 1Gbps with no contracts or ceilings on data usage.
SandyNet launched in 2003 with DSL but has since upgraded to fiber. Rather than use taxpayer dollars, Mayor Bill King used a $7.5M revenue bond to fund the fiber enhancement. Now, residents in the city are used to "owning" their internet service and see it as a utility similar to electricity or water. With its municipal fiber network, Sandy is paving the way for other cities in Oregon to invest in their own open access networks.
Local Communities Taking Internet Service Into Their Own Hands
All over the country, communities are choosing to invest in their own fiber networks and bypassing the traditional private ISP model. Although municipal networks aren't right for every city or region, there are many success stories out there that help highlight the viability open access networks as a broadband solution.
As a network operator, it's important that you build skills and knowledge around supporting municipal networks, in addition to private networks. We will continue to see communities invest in their own telecom infrastructure as leaders explore the best path forward for closing the digital divide between big and small cities.
To learn more about how OSPInsight helps fiber operators manage every type of network, contact our team today.
#HappySplicing